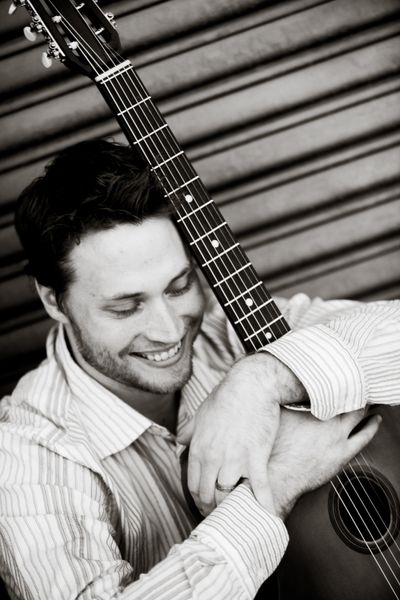 Patrick Anseth is a professional musician and music educator.  Originally from Norway, Patrick has now been based in the Bay Area for over a decade, where he plays professionally and holds a jazz faculty position in the Instrumental Music Department at Oakland School for the Arts. In the fall of 2010, Patrick graduated Summa Cum Laude from Berklee College of Music with a BM in Guitar Performance.  Patrick also holds a CTE teaching credential from the Orange County Department of Education in California. 
In addition to performing everywhere from local house concerts to the Davies Symphony Hall in SF, Patrick is also a composer and arranger and recently released his debut album "We Need To Talk" at Yoshi's in Oakland. Beyond performing under his own name, Patrick is also currently half of the Bay Area based musical duo d'PaJo, which he founded and runs with his main professional collaborator and OSA colleague Justin Ouellet. Patrick also lent his guitar skills to Ouellet's debut album "Episodes of an Aquarius" which was released in the fall of 2019. 
As an educator, Patrick has tirelessly worked on honing his skills and he is deeply passionate about helping his students gain a strong foundation from which they can organically grow into accomplished artists of their own right. Patrick proudly endorses John Pearse Strings, which he uses on all his guitars.